Nominations for the annual Young Tall Poppy Science Awards for 2019 will open FOR ALL STATES at 9 am on Monday the 25th of February and close a midnight on Monday the 8th of April.
Uniquely, these awards recognise excellence in early career research across all the sciences including mathematics, alongside a passion and capacity to communicate science to the community.
Selection Criteria
Read here about the details on selection criteria for the 2019 awards.
1. Excellence in research achievement in the sciences including engineering, mathematics, medical research and technology, shown by track record and/or by clearly demonstrated potential. Applicants from the social/behavioural sciences will be considered if their research demonstrates significant scientific, analytical rigour.
Track record could include:
Specific research achievements
Research impact/application
Collaboration achievements
Publications record
Grants obtained
Patents held
Awards or prizes
AND
2. Excellence and passion in communication and community engagement to promote understanding and engagement in science. This may be demonstrated through achievements in specific science promotion activities and/or through potential to connect with varied non-scientific audiences.
Good examples are those that would not normally be considered part of "normal duties".
Relevant achievements and/or experience could include:
Initiation of or participation in school science activities, teacher development programs or parent presentations
Significant public science presentations or involvement in community science events (e.g. Festival of Ideas, National Science Week)
Author or contributor to popular science books or book for schools, Television or Radio documentary, or online blog
Writer or initiator of regular column or presenter of regular series/segment or blog (mainstream media, science journal, online etc)
Engaged or featured in national mainstream, state, local or regional media
Other evidence of a strong interest in, and commitment to, science promotion within the broader community and policy sphere
Eligibility Criteria
The 2019 awards are open to residents of the Australian Capital Territory, New South Wales, Northern Territory, Queensland, South Australia, Tasmania, Victoria and Western Australia working in all fields of science, including biomedical, engineering, mathematics, technology and other applied or cross disciplinary sciences.
Nominations from those working in industry or policy sectors and demonstrating an equally high level of research achievement to those in research institutions are encouraged.
The selection committee will take into account personal or extenuating circumstances that might provide grounds for consideration outside the above age criterion. Please include details in the nomination form such as:time out for maternity/parental leave.
significant breaks in research time
Nominees should hold a PhD. The selection committee will consider exceptions based on evidence of equivalent experience in industry.
Nominees should currently be working in Australia and have undertaken a significant portion of their postgraduate research in Australia, and be committed to carrying out their research/work in Australia in 2018 to allow them to participate in outreach activities.
Only individual scientists are eligible (not research teams).
Self-nominations are not eligible.
Nominees must be either permanent residents or citizens of Australia. New Zealand citizens may also apply, subject to fulfilling the criteria above.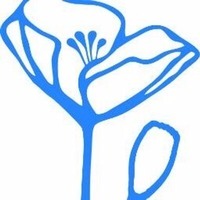 Recognising outstanding early career researchers who share their science with everyone!